News
Posted by i3DiSPLAY on 16 Oct 2019 2:48pm
Cloud Content Management & Broadcast Platform (CCMBP)

No matter what is your business needs, we have range of display to cover your business need. Sign on to i3DiSPLAY Cloud Services, and you can control & manage all these digital display using one single account.
Indoor LED P3/P4 Digital Screen

Interested to find out more? Please contact us at
Posted by i3DiSPLAY on 30 Sep 2019 12:14pm
Cloud Content Management & Broadcast Platform (CCMBP)
Take it to the age of 21st Century Smart Devices!


Make your event more successful with efficient data collection.

Organizing an event is a daunting task. It begins with planning, sending invitations, receiving RSVPs, and extends to numerous other tasks that have to be completed before the big day(s). These tasks also need to be completed in a timely manner, or you risk a knock-on effect that could hinder the entire event.


Different businesses will have different goals and objectives, but all share the common core desire for branding exposure, as well as to influence and educate prospective customers. As such, data collection is the first step, and a measurable one. How would you go about collecting this important data? Let us show you the range of tools with which may be used to automate and organize this process using our i3DiSPLAY Cloud Service Platform.

Fret Not. i3DiSPLAY has the Tools to Help!
Firstly, with i3DiSPLAY's Cloud Service, you can send out emails to potential customers notifying them of the upcoming event. Within this email, you can request RSVPs too. These email pages can be displayed in a graphical format, complete with hyperlinks, and automatically sent out to your customer database.
SMS Invitation
The same can be done via SMS, with a link to a web-based full invitation page. This service allows you to do an SMS broadcast with pertinent information, such as a link to the Event's location.


Simple Invitation or RSVP
Also, optionally, you can also provide a page where recipient can register themselves (RSVP).

See below example:


On the Event Date.. Paperless Registration..
On the day of the Event, there is no more need to have a table for manual registration. Simply having a display at the entrance, similar to the one shown below, and guests will be able to scan the QR code and do the registration on their own phones.
Name Card Scanning
Enable to run i3DiSPLAY Name Card Scanner. Just slot in the guest name cards, scan, and the scanned image will be stored in the i3DiSPLAY Cloud Service Storage.

Trade Show, Exhibition Showcase Digital Display Panel
With i3DiSPLAY Cloud Service, as brand owner, you are able to make full use of the Digital Display Panel from 42" to 55" to showcase your product or the main theme of the event. With touch sensitive page, staff can use the Panel to scroll throw pages of relevant information as he/she showcase to the guest.

Do Content for Digital Display in Few Hours
i3DiSPLAY Cloud Service Content Management provide a ready platform where user can construct the showcase story-board, upload the graphic and text, all in a matter of few hours.
No More Hard Memory of Facts.. Just Scroll and Scroll.. Just WOW Effect!
With Touch sensitive screen, information presented can be more precisely constructed to make understanding easy for guest. The impact will be tremendous and create the WOW effect.

Use eBrochures & Get Customer Data

With host of plugins for data capture.

There is no more needs to print brochure. Just Scan the QR code on the display panel, one can leave their email address and instantly receive a copy of the eBrochure on their smartphone. At the same time, as exhibitor, potential customer data is capture for later mailing use.
Name Card Scanner Plugins
Especially, during Trade Fairs, there are many visitor come in and out of each booth, and with each visitor leaving their name card to different staff attending, it become an issue when exhibitor try to consolidate.

Having the i3DiSPLAY Name Card Scanner, one can get the name card of the visitors and scan each name cards and upload them to their CMS account in i3DiSPLAY Cloud Service.

More Excitement..

Door Gifts & Promotional Games
With ready games available on i3DiSPLAY Cloud Service, your event can get guest to be more involved and link that to the door gifts. There are 6 ready Games Plugins available.
· Spin & Win
· TicTacToe
· Slot Machine
· Memory Games
· Flip Games
· Catch the Presents

· Selfie Camera

Selfie Camera
Customers can follow the current trend by taking selfies and sharing it to social media to a great extent.

Brand Engagement
Go along with event trends by taking advantage of selfie sessions with the camera-equipped application on i3DiSPLAY device panel. Event organizers can brilliantly create awareness of their events and brands with great selfies/pictures taken by customers/guests.


Customize Photo Frame

for Brand Awareness
Expand your business brand's online visibility by applying text or logo watermarks onto the customized photo frames of the selfies. Let customers/guests choose photo frames from a wide range of selection that excites them.


Social Media Friendly
Customers/guests are able to share their real time selfie postings to any social network via i3DiSPLAY from any location as well.

i3DiSPLAY Cloud Services
i3DiSPLAY Cloud Services is based on yearly subscription. With the services, all your content is stored and can be improved or edited anytime. In addition to this, you can run the services on any Android smartphone.

This can be your walking brochure for your salesforces.

Interested to find out more? Please contact us at
Posted by i3DiSPLAY on 28 Aug 2019 12:21pm
PLUG-INS E-NEWSLETTER · AUGUST 2019
---
In this issue:
QueueManagement System
RSS Content Plug-ins
Passive Product Showcase / Price Checker
Active Product Showcase
Proximity Awareness
---
i3DiSPLAY Plug-ins News Update
i3DiSPLAY has taken yet another step forward to extend the functionalities available by adding a host of new plug-in modules.
Even though the base platform is able to handle the large majority of your digital signage needs, there are times when more specialized abilities are required.
In this article, we outline all the latest additions to the i3DiSPLAY Plug-ins family.
Queue Management System
The Queue Management System Plug-in has been designed for those businesses/services whereby queues regularly form. The system is entirely user-configurable via Cloud computing, where the user is able to change parameters as per their requirements. Banks, restaurants, service counters, and hospitals are some of the organizations that can benefit from using this plug-in.
The 3 Major Components that Make Up the System are as Follows:

Distributing Queue Numbers
A user simply approaches the i3DiSPLAY device, and optionally select the service required. A ticket will then be printed for the user. An additional option is for the user to key in their mobile phone number, after which they will be sent an SMS notification informing them that their turn is soon.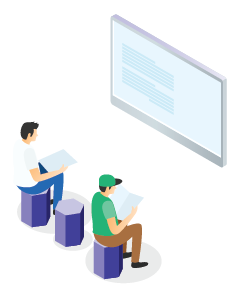 Display & Voice Announcement
Current queue number being served will be displayed in real-time, and when the next number is ready to be called, an automatic voice announcement will be aired, in addition to the number being displayed on the screen.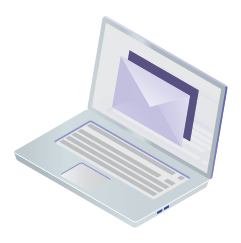 User Interface
Staff will have a computer-based interface to control the Queue Management System. This will a allow them to perform commonly used functions such as paging the next queue number, or skipping a queue number.
On top of this, the i3DiSPLAY device(s) can be fully customized, so that advertisements or other relevant information can be displayed to captive audiences who are waiting in line. This often leads to more effective advertising or information dissemination, as audience attention is more focused.
RSS Content Plug-ins
RSS Content isn't a new technology, but i3DiSPLAY has now incorporated it as a plug-in in order to provide a more complete and comprehensive user experience to our clients. Now, to add some "life" to your display, a running ticker can be added to the composition of your display page. Graphic display of clocks, news, or weather, can now be inserted into any available slot on the relevant pages.
Below are some examples for reference:

Passive Product Showcase Plug-ins / Price Checker
How often have you walked into a store or a showroom, seen a product that you're interested on, but are unable to find a member of staff to assist you? Even the simplest questions, such as stock availability, will remain unanswered, and you walk away without making a purchase. Even if there are staff members around, sometimes their knowledge is insufficient to answer your question, or even worse, inaccurate.
Now, with our Passive Product Showcase Plug-in, its possible to allow any product with a barcode, NFC labels, or QR code, to be scanned at our i3DiSPLAY devices. Potential customers can take this product close to a sensor attached to or near our i3DiSPLAY device, and relevant information will appear. This information could be as simply as sizes or color options available, all the way to interactive content and/or instructional or advertising videos.

Depending on the type of information that will automatically be shown on the i3DiSPLAY device, you could set them up as Product Information Kiosks, Price Check Kiosks, or simply display additional promotional material to try and encourage the sale.
Active Product Showcase
This plug-in is designed for product displays in shops or showrooms. An NFC label is attached to a product and placed on top of sensor under the display rack. When the customer lift up the product, relevant information slides or product promotional videos appears on the i3DiSPLAY device.
Proximity Awareness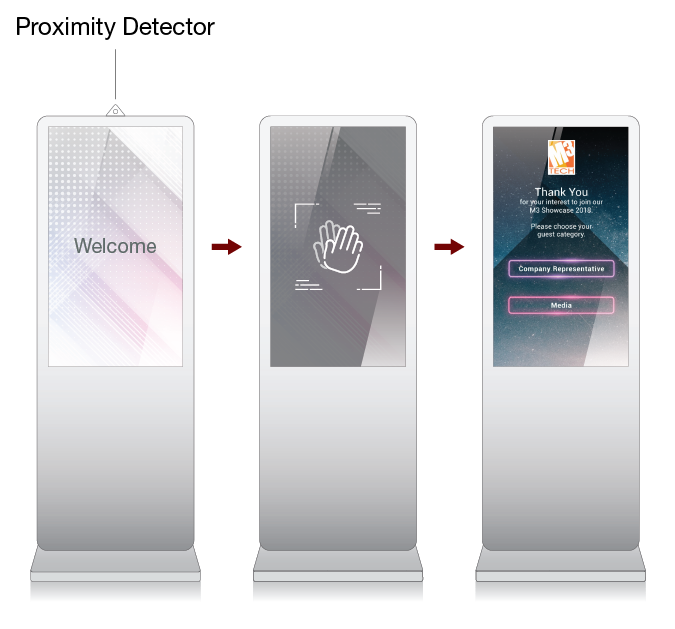 When our i3DiSPLAY devices are placed in shopping malls, or at events, or anywhere else, the Proximity Awareness Plug-in will "activate" the device when people approach it. This means that, rather than the usual content; the i3DiSPLAY device can be programmed to display whatever is deemed relevant to the user inthatparticularinstance.
For example, at an event, a welcome message (e.g. images, text, sound clips, animations, videos) could be played.
At a restaurant, an ordering interface with a menu. The possibilities are only limited by one's imagination. This ushers in a new concept of displays with "intelligence" that is tailored to the specific environment and application.
Posted by i3DiSPLAY on 22 Aug 2019 4:05pm
i3DiSPLAY E-NEWSLETTER · AUGUST 2019
---
In this issue:
Android 7 Support
New Version: Informational Broadcast System Services
4K/8K Support
Arabic Language
Time Based Content
RemoteMonitoring: i3Hidup
Mobile Control: Mobile Commander
---
i3DiSPLAY Cloud Services are continuously being improved, and below are some of the featurs that are automatically available free to our users.
Now Supporting Android 7 Nougat
The Android eco-system has seen much improvement over the years. Manufacturers of Industrial Android Boxes have also started to support Android 7. As such i3Display player APK has also been tested and certified to be able to run on Android 7. This is done to cater for future improvements and enhancements, such as graphics to be able to display much smoother, and also the ability to add new features seamlessly as and when they become available.
New Version: Informational Broadcast System Services
We have many enquiries from a lot of users who are using TVs as their displays in their shops or offices. The displayed content is purely advertorial content, and interactive touch capability isn't required. These are either Smart TVs, or TVs with a TV box connected. To cater for these, we have created a Lite version of i3Display Cloud Service, namely IBS.
Each IBS Keycode allows users to create an account in i3Display Cloud Service, with the following features:
3 Broadcast Channels
Each Channels can have up to 10 pages of display content
No Plugins
All other features for page design & creation remain the same, except that it is non-touch.
If interested, please contact our Resellers
4K/8k Support
i3DiSPLAY no longer restricts creation of page to 1920x1080. Users are now able to define the page size to any resolution, up to 8K 7680x4320, provided the chosen resolution is supported by the player. This means that, as long as the device player supports 4K or 8K, the user is able to make full use of every pixel. Images and graphics will be much clearer and enhanced.
Arabic Language
i3DiSPLAY Content Management Platform (CMP) currently supports English, Simplifed Chinese, Malay, Thai, and Japanese. We have since added Arabic as a new alternative for the User Interface. More languages will continue to be addes over time.
Time Based Content
In order to cater for situations whereby certain content is only required to appear at specific times, i3Display now supports time setting for specific content. This is particularly userful for the Food & Beverage industry, as breakfast, lunch, and dinner menus can be set to dsisplay at the relevant times throughout the course of a day.
This is in addition to "day range" control, whereby only specific content only appears on specific days, e.g. for promotional purposes.
Remote Monitoring: i3Hidup
Hidup is the Malay word for "live". This service ensures that i3Display lives on …
Like all hardware, its functionality is subjected to the environment, e.g. temperature and climate, chipset issues, and sometimes unforeseen software bugs. Recognising all these shortcomings, i3Hidup has been developed to monitor all devices to ensure that they are constantly operating without failuer. For example, when the device's temperature gets too hot, or if there is memory leakage, i3Hidup can be set-up to automatically soft reboot and relaunch the application.
i3Hidup can also be set to perform soft reboot of the device eco-system at pre-set times in a day. This will clean up any prevent any residual memory lost.
Beside that, i3Hidup has the ability to link to instant messaging programs, such as Telegram. This allows notifications to be pushed to the user. Such notifications can also contain a link to where a remote user can click on and iniitiate a soft reboot of the device anytime, anywhere.
Mobile Control: Mobile Commander
To make i3Display more user friendly, we have added the Mobile Commander, which has been designed to allow users with administrative rights to perform housekeeping tasks for the displays directly from their smartphone, without the need do access a computer to login to the i3Display Content Management Platform.
Tasks such as changing individual pages of the display to an image on their smartphone can now be done on the fly. On top of that, one is able to see the health of all the devices that are activated in their i3Display CMP Accounts. This also creates a seamless integration to the i3DHidup for remote management of the devices.
This also coincide with our next upgrade whereby it will be able to control device power source, via a smart device which is under development.