Step 4: Add Facilities
Posted by i3Display Admin on 6 Mar 2020
Facilities in this case is devided into 2 categories
a) Nomal Facilities such as ATM, Toilet, Autopay Station, Baby Room..etc
b) As a Connector between Floors and Shops. This is compulsory to be added into the system.
Example of Level / Floor connector: LIFT, ELEVATOR, ESCALATOR, STAIRCASE, ELEVATED BRIDGE
Example of Connector within same Level / Floor: DOOR, EXIT, TRAVELATOR, BRIDGE, ELEVATED BRIDGE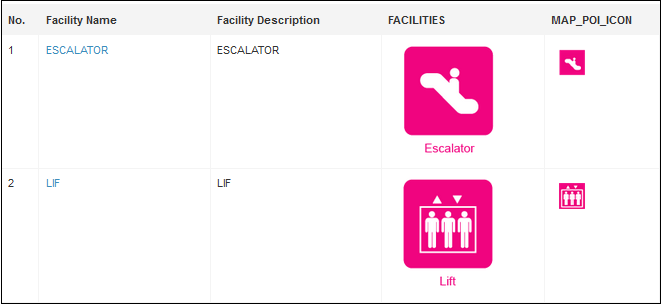 1. Tap on the Plugin Name (on your left-hand side). As a default there will be a sample for you, called "Sample Directory"

2. Click on option Floor Route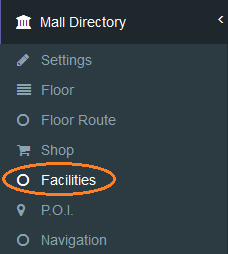 3. To Add New Facilities such as Lift, Escalator ..etc.. click on

4. Enter the required information and Images. Click

** Facilities will be automatically displayed in POI list.