Add Content To Page
Posted by i3Display Admin on 14 Aug 2019
Before you can add the content, please ensure you have Create Channel and have the Main Page ready. Then follow below steps.
1. Tap on Interactive and click Pages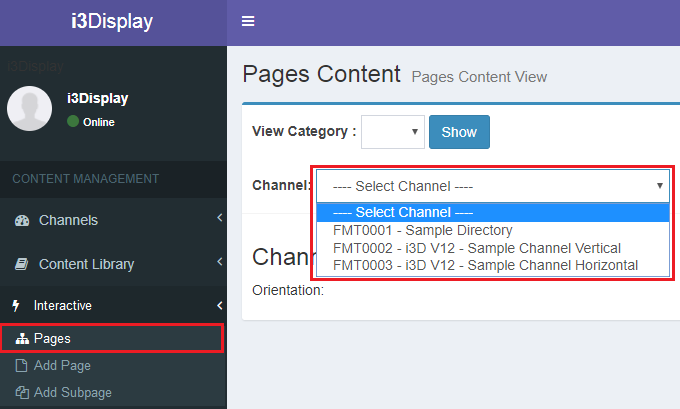 2. Move your cursor to the slot area. There will be a small window open - click on "Add Content"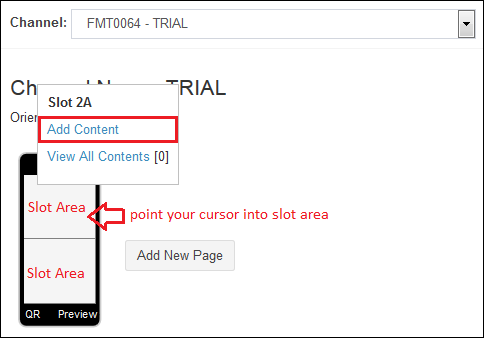 3. Enter the setting as per below: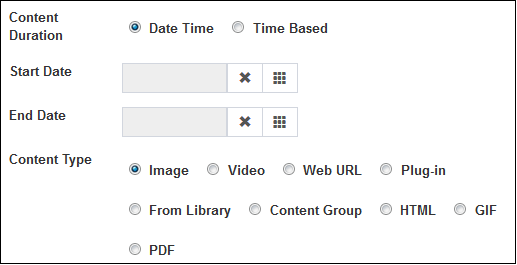 Content Duration - when you wish this content to be displayed. Either by specific date and time ( Date Time) OR show it Daily by specific duration (Time Based)
Content Type - specify the content input. Next section will depends on the Content Type selected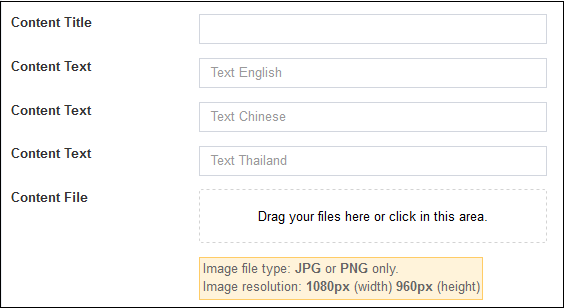 The above input field requirement is base on Content Type - Image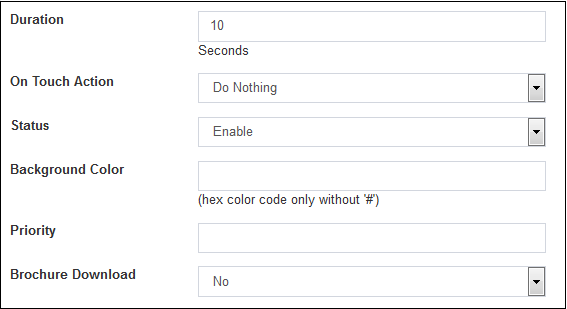 For this content display, please set
Duration - how long to display
On Touch Action- set a desire action upon touch on the display screen (this content area)
- Set to "Do Nothing" if you decided not to change the content display to other pages or contents.
- Else choose from the available "Action"
Status - To show or hide the content
Background Color
Priority
Brochure Download - Yes / No
4. Click on

button to save the record.