Add Keycode Activation
Posted by i3Display Team on 19 Mar 2018
Having trouble to activate keycode?
Let us show you how easy it is to get Started on i3Display system. Follow below steps to get this done how tp add Keycode to CMS channel.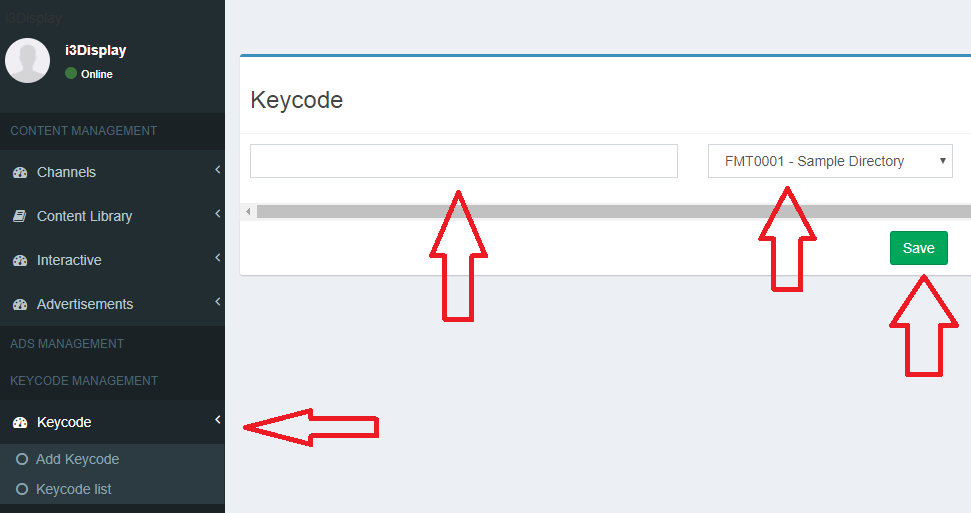 Click on the Key code page.
Choose Add key code.
Enter your key code.
Select the Channel that you wish to play.
Enter the Save button.