My Keycode
Posted by i3Display Team on 15 May 2018
MY KEYCODE
Click keycode management > My keycode.
In Keycode page users can view all available keycode on KMS account. Users also can view any keycode account under users' KMS account.
On "Export" users can download the keycode in Excel file.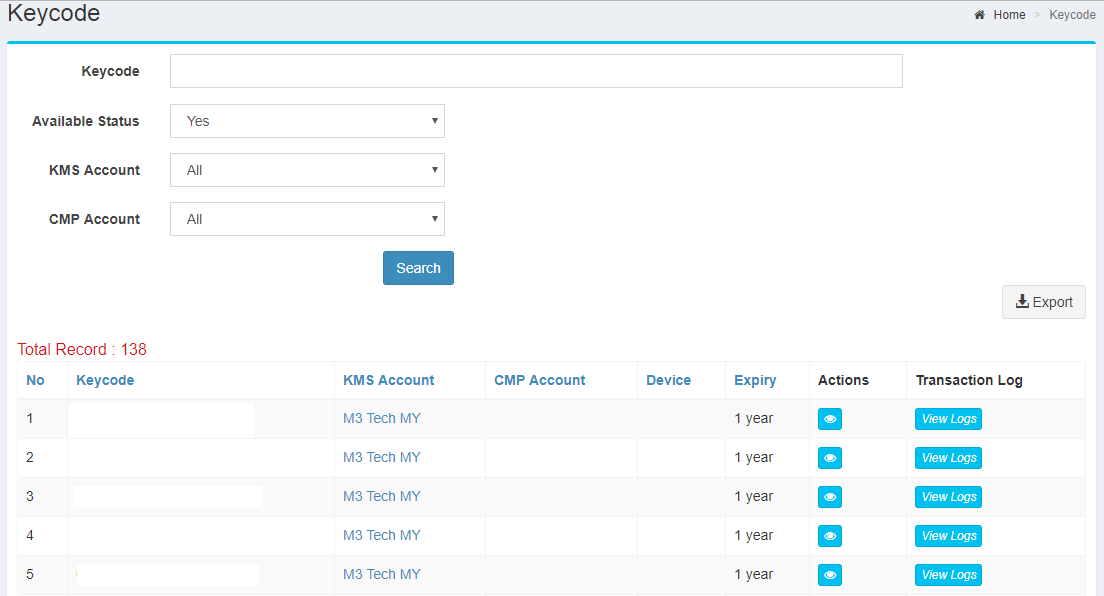 Click "View Logs" on transaction log. View log will open the page for transaction log. This page will show all the transactions for the selected keycode.