Floor Stand
Posted by i3Display Admin on 6 Feb 2018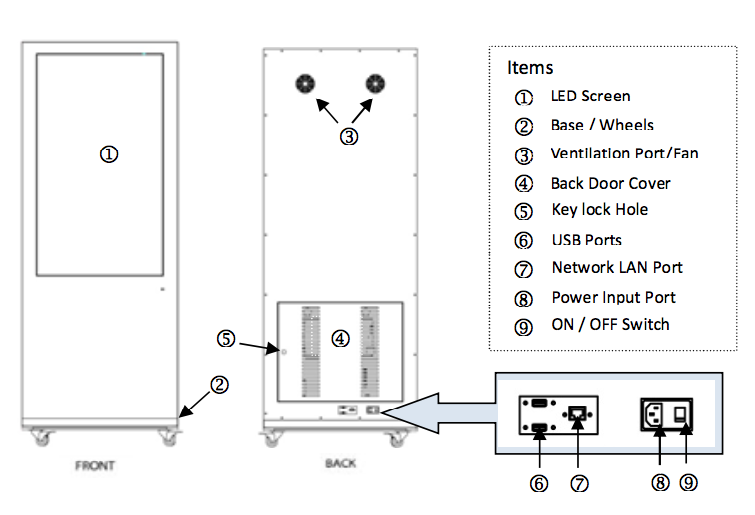 Plug in the Power Cable provided into the Power Input Port. Turn on the power at the Power outlet. Use the ON/ OFF Switch to turn on and off the i3Display Device. Please use the power cable provided to avoid any electrical malfunctions.
After Switching on the device, the ANDROID splash screen will boot up and proceed into the Main Menu.
Click on your application to start or the application automatically start.
Useful Tips and Guides
Do not use sharp instruments on the Touchscreen. This may scratch or damage the screen permanently.
Ensure the Power Voltage is within the device limit (220~240V)
Do not touch the power plug or AC adapter with wet hands. If the pins of the plug are wet or dusty, wipe and dry them before use. Otherwise, this may cause a fire or electric shock.
Make sure to completely insert the power cord into the AC adapter. If loosely connected, the poor connection may cause a fire or electric.