Create Content Main Page
Posted by i3Display Admin on 19 Mar 2018
In order to publish the content, you need to complete below main steps:
Create Main Page
Main Page - is compulsory to have before you start uploading the content. Follow below instruction.
1. Tap on Interactive and click Pages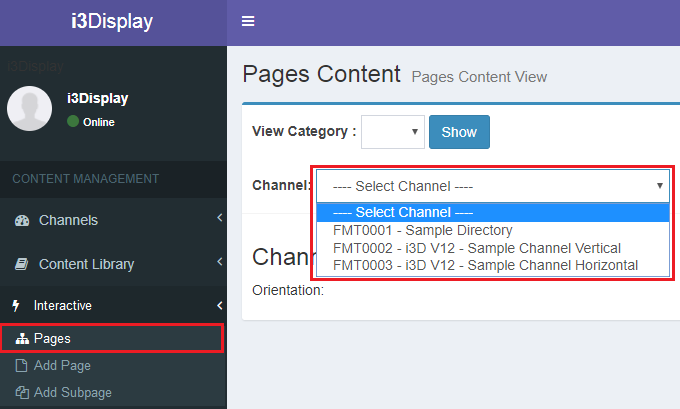 2. Click on the Add Main Page button.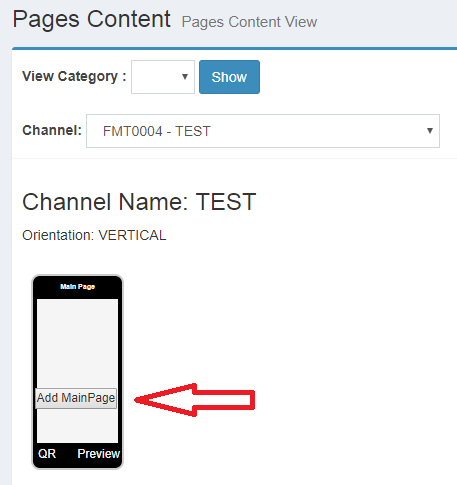 3. Enter the information as per below image: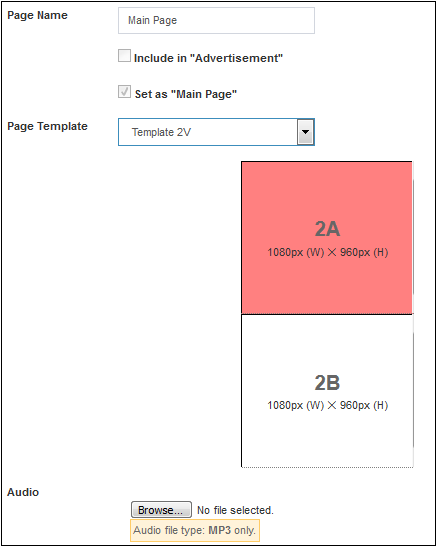 Field Definition:
Page Name - Name your page for identification
Set as Main Page - Please tick
Page Template - Choose the template (layout)
Audio - this is optional. If you wish to have an audio to be played at this page, please select the file.
4. Click on Save button