i3Display Lite
i3Display Lite: Initial Setup
Posted by i3Displays Team on 1 Apr 2018 11:52am
Download i3Display Lite here.
Install i3Display Light apk at your panel or SmartPhone.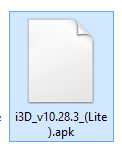 Enter i3Display lite Apps

Click "Register" to register new user.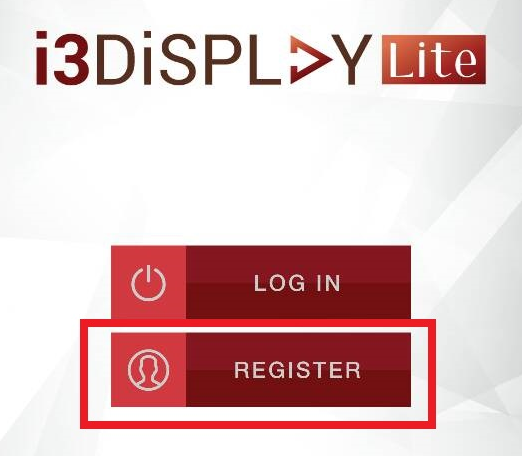 Fill in your detail in Form Below.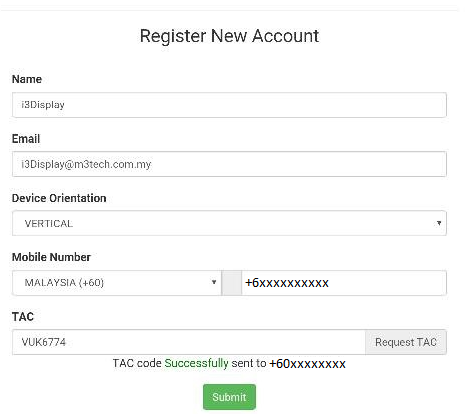 Click Request TAC for confirmation phone number.

TAC number will be SMS to you.

Enter TAC Number.

Click "Submit" to confirm the registration.
Open Email that you register the account and receive Username and password.

Click "LOGIN" in i3Display Lite apps.
Enter your Username and password.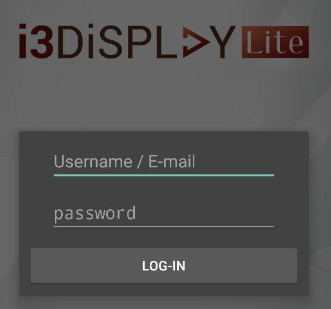 Click "ADMIN" to enter configuration page.